A fantastic article re-affirming my own thoughts made last week regarding World Vision and Christianity. As a youth pastor who has had students repeatedly tell me they love and believe in God but can no longer follow such a close minded church, I hope that we can find a middle ground where love and acceptance comes first, and leaves the judgment to God.
CNN Belief Blog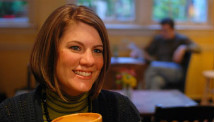 Opinion by
 Rachel Held Evans
, special to CNN
(CNN) — On March 24, World Vision announced that the U.S. branch of the popular humanitarian organization would no longer discriminate against employees in same-sex marriages.
It was a decision that surprised many but one that made sense, given the organization's ecumenical nature.
But on March 26, World Vision President Richard Stearns reversed the decision, stating, "our board acknowledged that the policy change we made was a mistake."
Supporters helped the aid group "see that with more clarity," Stearns added, "and we're asking you to forgive us for that mistake."
So what happened within those 48 hours to cause such a sudden reversal?
The Evangelical Machine kicked into gear.
View original post 761 more words