An excellent thought reminding Christians that our allegiance lies not of this world, and let us be engaged in this world while our passions are for a higher calling.
CNN Belief Blog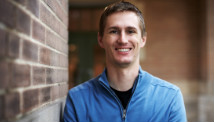 Editor's Note: Matthew Lee Anderson is the Lead Writer at Mere Orthodoxy and the author of Earthen Vessels:  Why our Bodies Matter to our Faith.  He is studying for an M.Phil. at Oxford University.
By Matthew Lee Anderson, Special to CNN
(CNN) – The news that Louie Giglio is no longer going to give the benediction at President Obama's inauguration sent shock waves around the conservative Christian world.
Conservative Christians are right to be concerned about what these events mean for their welcome in the public square. But as Christians we shouldn't be surprised nor even overly upset. Given the history of our founder, such marginalization is what we can expect.
Giglio is a pastor and runs the Passion Conferences, where some 60,000 college students gather to hear teaching and participate in activist causes.  Giglio has been one of the leading voices in the surge of evangelical…
View original post 915 more words